THINKSHOP OUDERS: VADER. JA, WIE ANDERS?!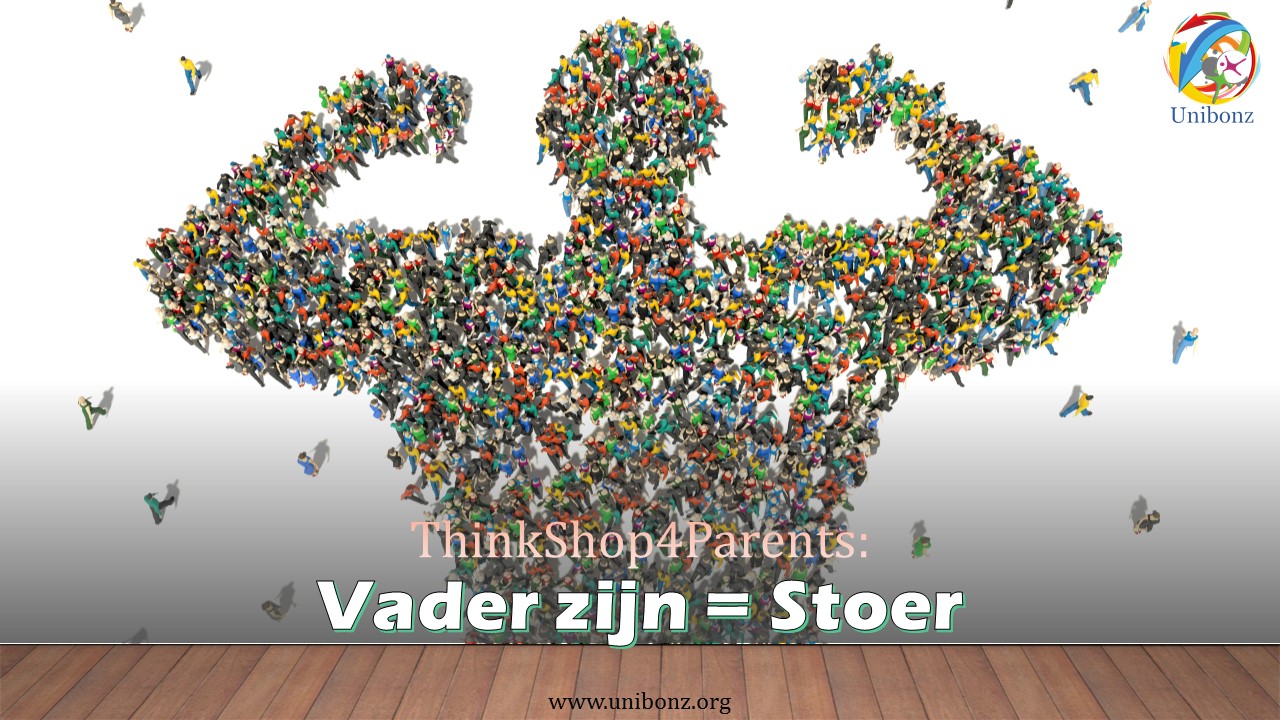 Een ThinkShop is een workshop waar je denken aan het werk wordt gezet. Naast dit leg je contact met anderen, inspireer je elkaar en maken we het gezellig. Deze is speciaal voor vaders. Is er een vadersprofiel? Waarom is het belangrijk om een echte vader te zijn? Wat zijn de uitdagingen in het vader zijn? Wat zijn de mooie ervaringen in het vader zijn? Ervaar hoe het is om doelgericht te praten over het vader zijn met andere vaders!
Te behalen uit de ThinkShop:
+ Ontdek hoe jij erin staat en stel je vragen
+ Deel ervaringen en versterk elkaar
+ Ontdek dat je er niet alleen voor staat 
Wanneer?
Op aanvraag of bij genoeg interesse wordt een datum geprikt.
Waar?
Unibonz is in Den Haag, maar is mobiel. Dus ik ben er waar je mij wil hebben.
Kosten?
€20 (incl. BTW). Buiten Den Haag komen er reiskosten bij. Informeer hierover.
Interesse?
Laat het weten via onderstaand contactformulier en blijf op de hoogte van wanneer het wordt gegeven.
Vragen? Aanvragen voor eigen gekozen datum en groepje?
Gebruik onderstaand contactformulier of bel/whatsapp op 0644664062.
Tot snel!
Gladys Brinckman-Reigina
Psycholoog, Pedagoog & Gezinstherapeut i.o.